BookieXchange Committee
The Bookie Exchange is for AA bookies (and Treatment folks) seeking to fill incoming or outgoing commitments. To facilitate this, WAI hosts a Bookie Exchange meeting on Zoom each month on the 2nd Sunday of the month.

People will take turns sharing dates and use "raise hand" to take commitments. For anyone seeking to swap or take a commitment, please join us on Zoom using the meeting information below.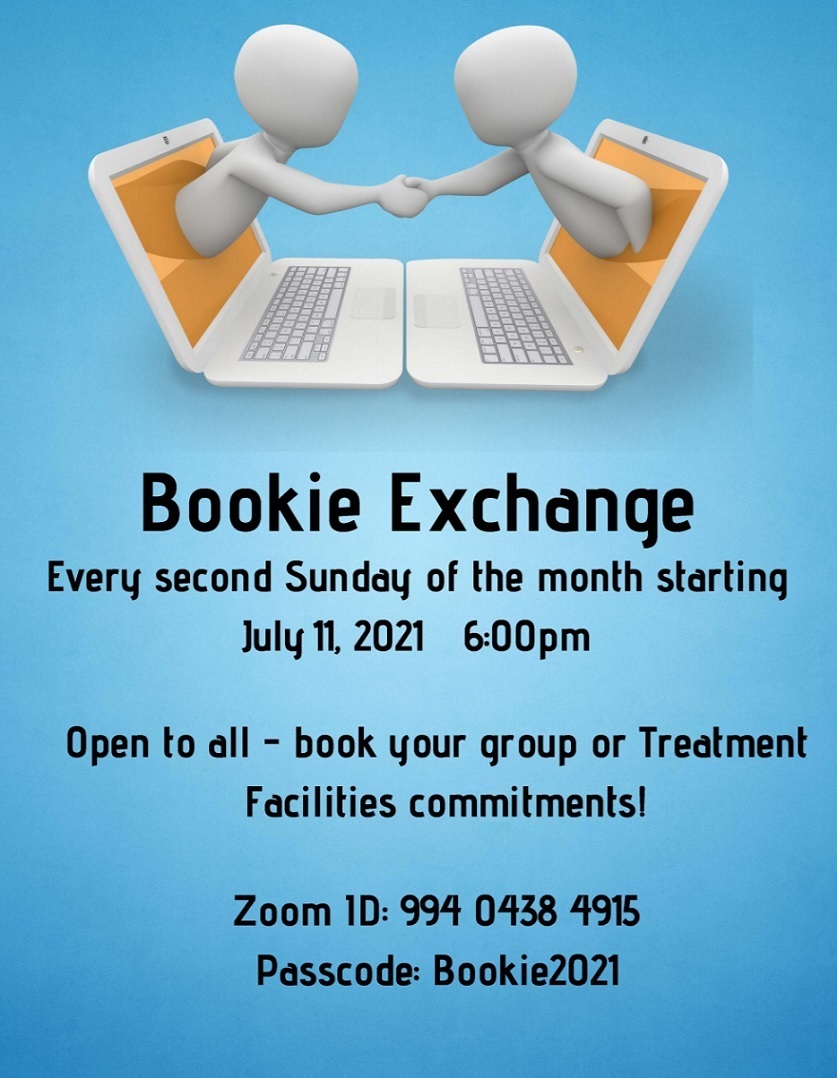 For questions or help, please email bookiexchange@aaworcester.org
Thank you for your service!