ANNOUNCEMENTS
Group Announcements
New! District 25 Web Site
District 25 is on the web at: aaemassD25.org
Subscribe to WAI for email alerts and The Beacon newsletter. Learn More
If a meeting has resumed meeting in-person, please let us know so we can update our list and Meeting Guide app feed: Resuming In-Person Meeting Form. Thank you.
WAI and Districts 23, 24, 25, 26 are meeting via Zoom, as follows.
State & Local Announcements
Sun May 16 Area 30 Assembly
Attend the Area 30 Post Conference Assembly via Zoom where the area delegate will share information on the April 2021 General Service Conference. Visit aaemass.org or view the flyer
New Resources & Tools
Local Meeting Lists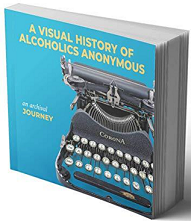 Printed specifically for the 2020 International Convention in Detroit (which was canceled due to Covid) this gift book is now available from the WAI Bookstore.