ANNOUNCEMENTS
AA Group News
Westboro Forge Time Change
Westborough Wednesday Forge is now meeting 7:30-8:30 pm, New Hope Chapel, 30 Milk Street, Westborough
April 1st Crazy Costume Party
Join the costume dance & Singo Bingo party April 1st with DJ Anonymass. See flyer for details.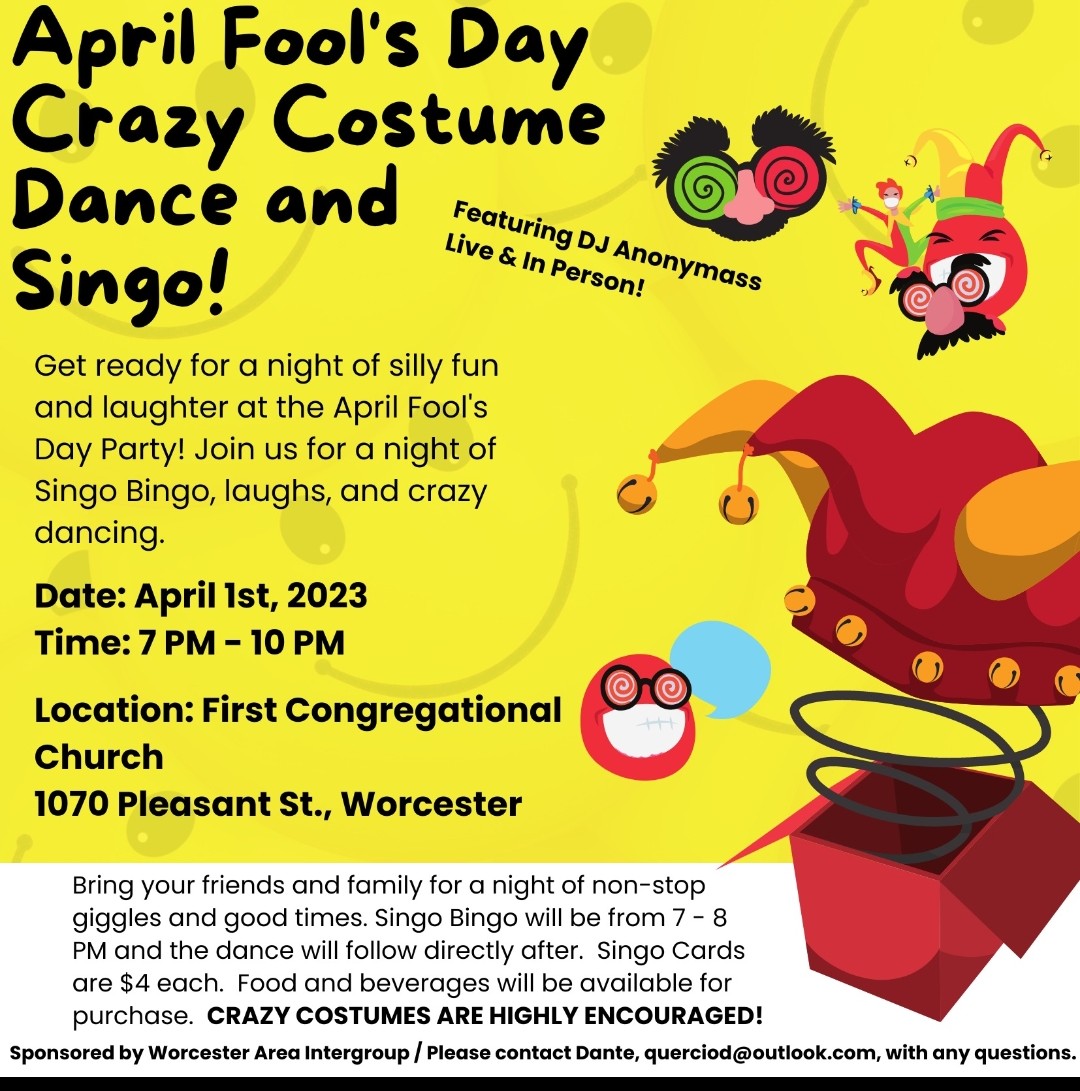 FOB Men's Camping Trip
The Tuesday Friends of Bill men's group in Worcester is hosting a camping trip and visit to the Wilson House June 8-11. See flyer for details.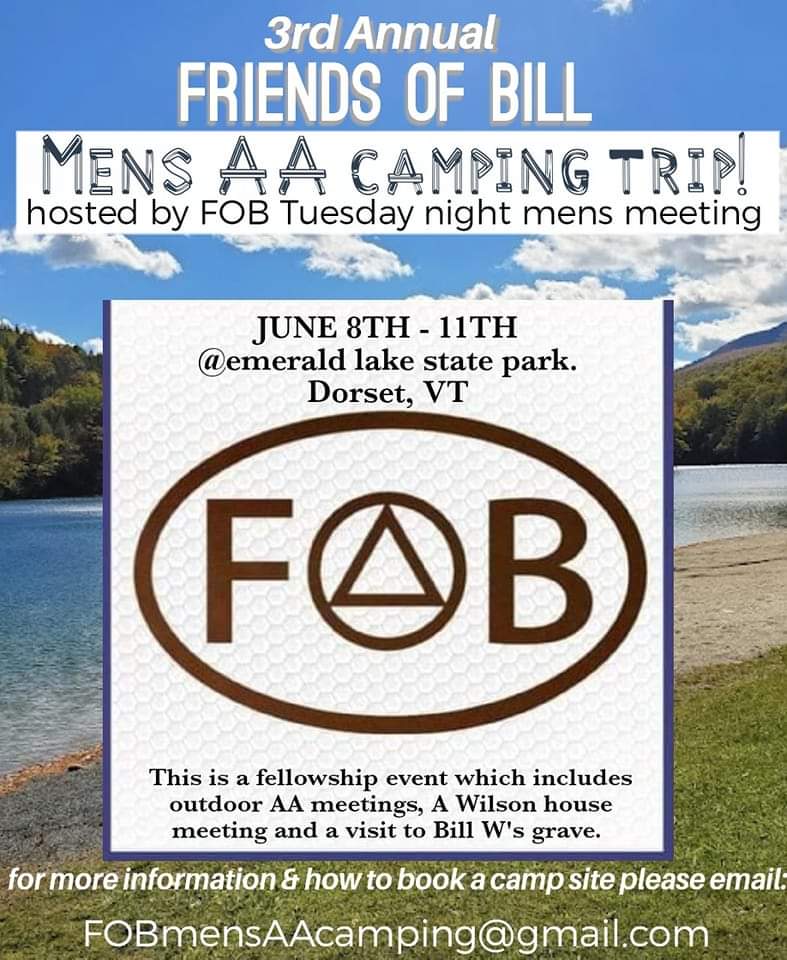 AA News & Events
Thu Apr 13 Delegates Meeting
WAI delegates meeting 7 pm Thursday April 13, in-person & Zoom. Steering committee 6 pm, delegates committee 7pm. Salem Covenant Church, 215 Mountain St E. On Zoom:

Zoom: zoom.us/j/912007235
Passcode: Sober2020
Dial-In: 1 646 558 8656
Conf#: 912 007 235
Passcode: 025337
Sat May 13 Slices of Service
Enjoy pizza & fellowship while speakers share ESH in AA service. For details see the flyer.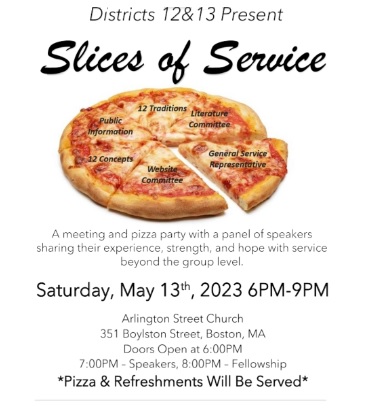 Join NERF 2023 Committee
To join the North East Regional Forum (NERF) Host Committee, please fill out the volunteer form (here). NERF 2023 is being held June 2-4 in Burlington MA. Planning meetings (via Zoom) are on the third Tuesday at 7 p.m. See the calendar at aaemass.org for meetings details, and see AA.org for information on regional forums.
Quick Links + Tools
If a meeting has resumed meeting in-person, please let us know so we can update our list and Meeting Guide app feed: Resuming In-Person Meeting Form. Thank you.
GSO News & Announcements
AA.org News & Announcements Page
Boston CSC Secretary's Bulletin
Boston CSC monthly bulletin: click here
Area 30 Newletter
For the Area 30 newsletter The Messenger: click here.
The Beacon Current Issue
WAI's newsletter THE BEACON
Beginnings of A.A.
On the birth of our fellowship: History Diagram
New Bio: Dr. Sam Shoemaker
Sam Shoemaker Bio at AA.org