ANNOUNCEMENTS
Group News
Zoom Meeting Space to Groups
WAI now offers virtual meeting space! If you need Zoom support, WAI can provide that to your group. Just complete this form and WAI will send you a Zoom meeting link and details.
Sun Oct 10 6 PM Bookie Exchange

A bookie exchange Sunday October 10th at 6 pm, hosted on Zoom. All bookies and interested AAs are welcome to attend.

Attendees take turns sharing dates for commitments, with breakout rooms for specific commitment exchanges.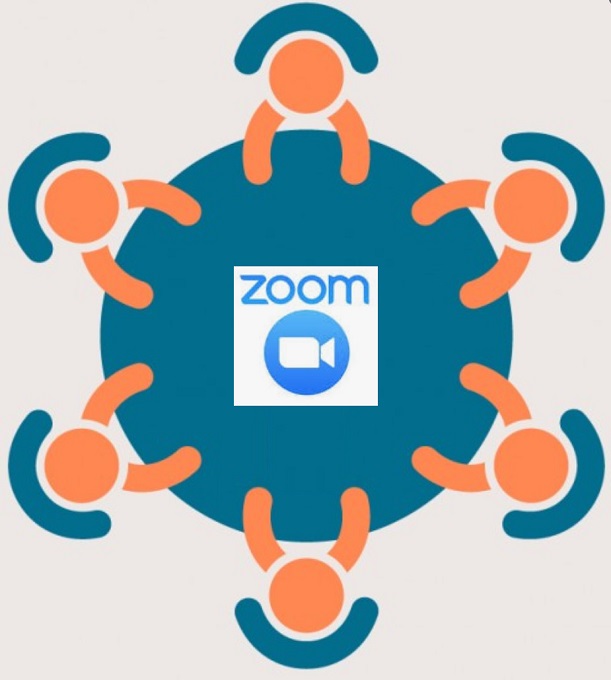 Looking to book an AA group or treatment commitment? Zoom in to the exchange!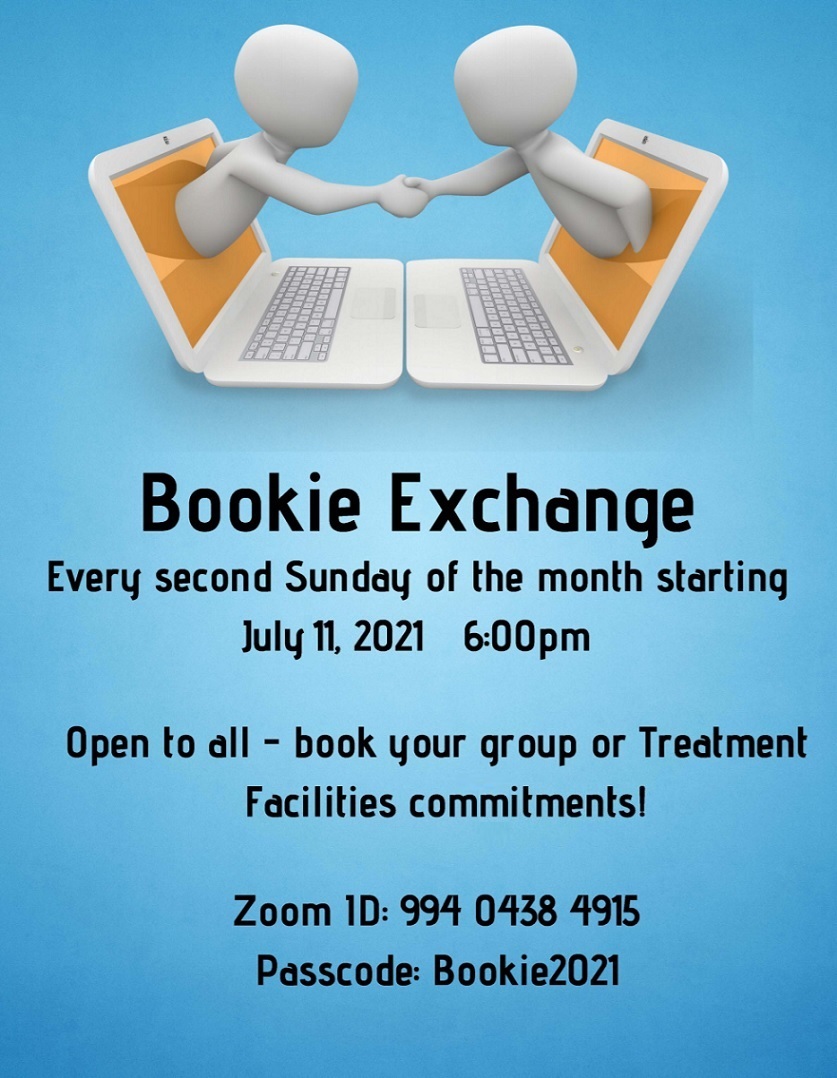 Treatment AA Book Drive
Contribute a NEW A.A. Big Book or 12&12 to a newcomer via a collection box in the WAI Office. All books to be given to a newcomer in treatment. Book drive ends 12/31/2021. For more details, see the flyer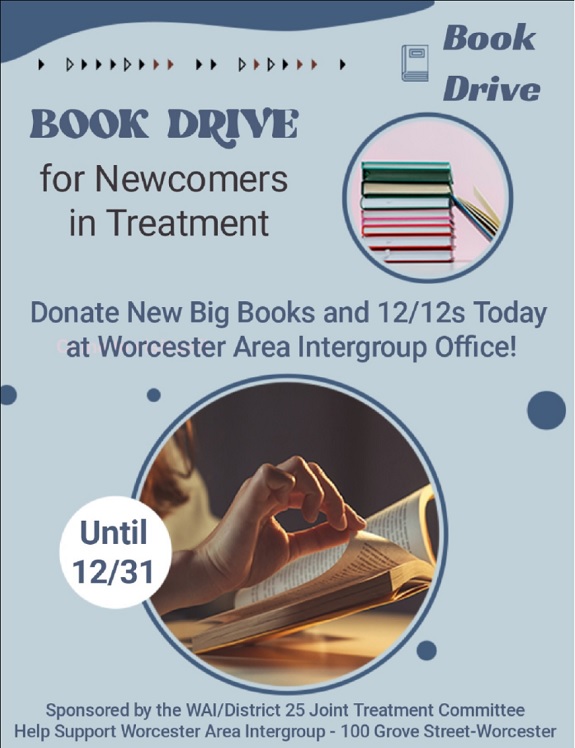 Sat Oct 16 Halloween Dance+Baking Contest
Music, dancing, light meal+dessert, raffles and baking contest. Saturday October 26 7-10pm in Leominster. Tickets in advance or at the door. For details: see the flyer.
Sat Oct 30 8 pm Halloween Party
Halloween party Saturday October 30, 8 to midnight. For details see the flyer.
State & Local AA News
WAI's Summer Book Sale

Save on select A.A. literature from now through September 30th. You may purchase sale items in three ways: online, by phone, or in-person.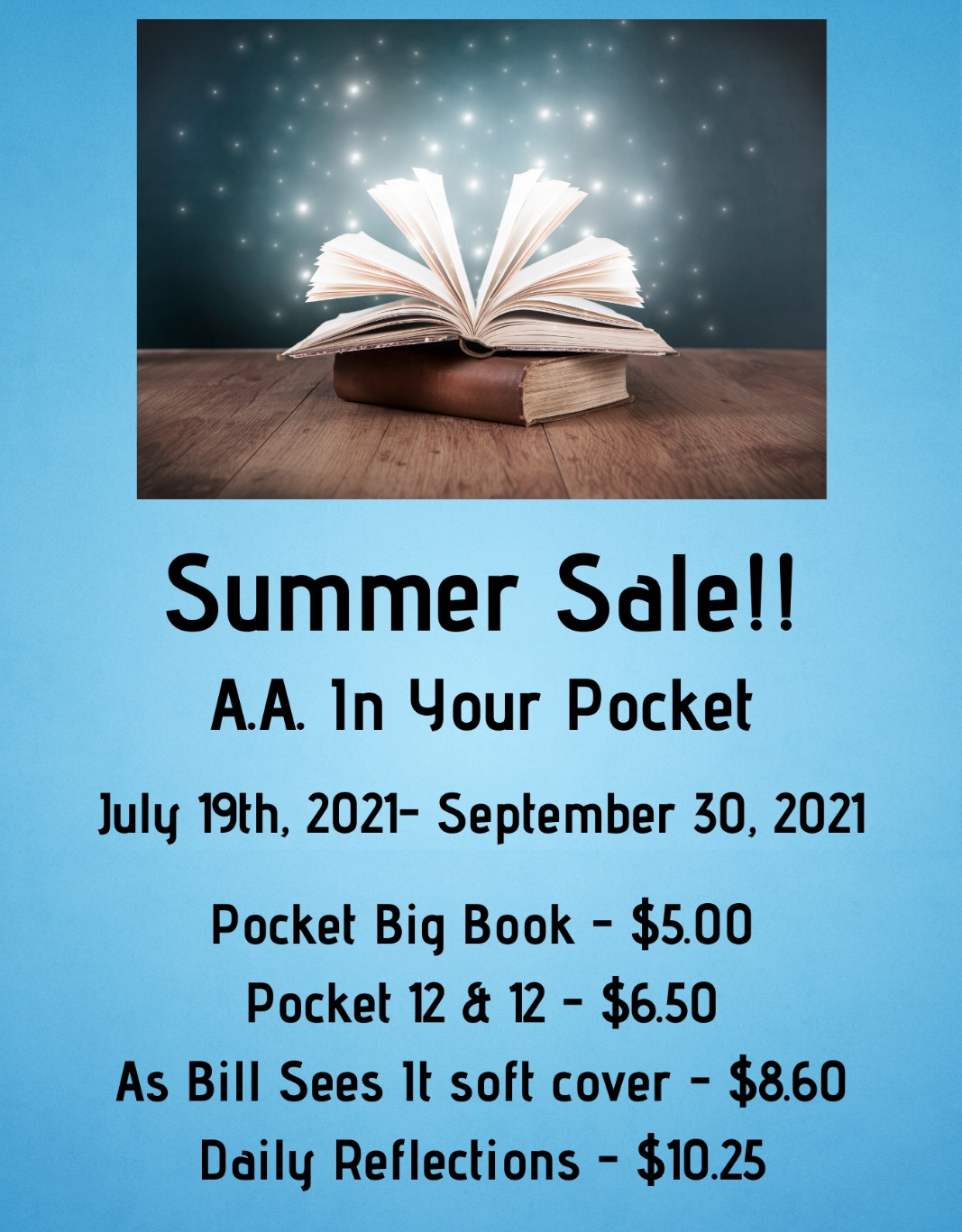 AA Resources & Tools
Local Meeting Lists


Subscribe to WAI for email alerts and The Beacon newsletter. Learn More
If a meeting has resumed meeting in-person, please let us know so we can update our list and Meeting Guide app feed: Resuming In-Person Meeting Form. Thank you.
WAI and Districts 23, 24, 25, 26 are meeting as follows.
Grapevine News - September
Grapevine News for September 2021: click here